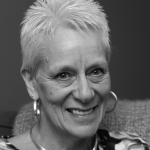 By Dr. Susan H. Smith, Former Middle School Teacher, Andover, MA:
There have been so many wonderful moments and memories after nearly 50 years of teaching! However, one recently came to me in a text, if you can believe it. Somehow a former student was able to reach me through Messenger awhile ago. His message read as follows:
"I just wanted to thank you for being such a great English teacher. I was in your class in 1997-98. One of our assignments was to make a book on our lives. We were asked to write about ourselves, our goals, and where we would be in the future. One of my goals was to be a professional actor. I achieved that goal a few years ago and am starring in a new cartoon for NBC/Sprout called Astroblast. It airs on Sprout starting in July. My character's name is Radar. He's a monkey. I wasn't the perfect student, but you sure were a great teacher and I'll never forget your dedication to your students."
What a shock it was to receive a note from a student I'd had in my class so very long ago. I am so happy he followed his heart and is living his dream!