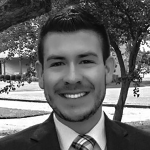 By Cameron Carter, Elementary Lead Ambassador, Columbus, OH:
Where does one begin when asked to share a memorable teaching experience? It seems as though each and every day adds a little to my teaching story. One moment in particular occurred last school year. I was building our classroom community around the concept of acceptance. I used picture book mentor texts to help teach the students to accept one another and embrace their differences and uniqueness. One book in particular, The Boy with Pink Hair, will forever stand out in my memory.
I began to read the book about a boy who had pink hair and did not like to do stereotypical "boy" things. The students seemed to be so engrossed with the book that I could hear them taking a collective breath, waiting for me to read the next page to see what happens. Finally, I read the last line of the book, and gently closed it. What happened next will forever give me chills. The students began to clap and say, "I LOVE THIS BOOK! IT IS SO GREAT!" I cannot begin to describe what I felt as the teacher in that moment. It was a feeling of inspiration and satisfaction that the students truly understood what it means to show acceptance for all. I will hold that memory and feeling for as long as I live. I thank my students for providing these life-changing experiences every day. I have the best profession in the world. Keep inspiring! We need YOU!