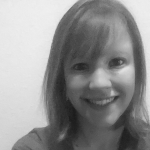 By Monica Soulsby, Preservice High School English Teacher, Grand Ridge, IL:
As a student teacher, I have already had the privilege of working as an educator in multiple settings. Through this experience, I have learned that as a teacher and as a person I am more engaged with issues of diversity and social justice than I had been aware. Being a white woman from a small rural town without much diversity, this was something that I have been able to develop in myself much more since starting my experiences as a teacher. Diversity and social justice are extremely kairotic within any demographic, and the field of English Education has given us as teachers a unique opportunity to address these issues in creating a conducive learning environment for diverse students and in growing our students into successful and socially aware world citizens.
I have been able to integrate social justice into my pedagogy and create a safe space for my diverse students to reach their full potentials.
This has become an important part of my everyday practice in each classroom I have been in, no matter the demographics. In my teaching I tend to use a lot of group work, and have used many different methods for choosing groups. When students choose their own groups, they tend to segregate themselves. This happens by race, by clique, by gender, and in countless other ways. In randomly assigning groups, I have seen students placed in a group where they are the sole member of one demographic become so uncomfortable that they do not contribute. By purposefully constructing groups and changing them each time, I have been able to subvert these tendencies and create a more welcoming, understanding, socially just classroom community. Creating diverse groups where students can still feel comfortable takes time and knowledge of your students, but is worthwhile to expose them to diverse perspectives and broaden a sense of community. I can think of multiple specific students who were only comfortable working within one group, or even who were uncomfortable working with any of their classmates. Throughout a semester, by using this type of group work, I have found it possible to construct groups where they were welcomed and expand their comfort zone to include all their diverse classmates. Setting the expectation for inclusive and respectful group work within comfortable groups then continually rearranging into groups with more diversity teaches students to approach their diverse classrooms with socially just attitudes. These group work expectations mirror the expectations for myself and the entire class, which creates a classroom environment hinging on universal respect and social justice.
In addition to creating a safe space for students, I am passionate about helping them to bring diverse experiences into their learning to make the material relevant to them and to help them become critically aware of the world around them. In one of my clinical experiences, the same group of students was given a singular assignment, and later, an assignment for which they could choose not only their topic, but their method of completing the assignment. By pulling in their diverse backgrounds and skill sets, students were able to be much more creative and successful when given this kind of choice.
In diverse classroom settings, I have had some experience and was able to see how students relate to these different text in unique ways. Relating to the texts we read is important for students, as it allows them to make authentic connections to the literature. More often, however, I have been teaching in classrooms made up of demographics similar to those in which I was raised: small towns with little diversity. These kinds of settings require as much, if not more, attention to social justice issues. Many students in these settings have been exposed to limited perspectives as well as associating with a community that lacks diversity. When reading our fulcrum texts, I have made it a practice to often pair them with a text from another perspective in order to broaden the scope of the understandings students gain. For example, when reading an excerpt from Columbus' journal we also read a modern reaction piece from a Native American perspective. Because all of my students felt more connection to Columbus, as white teens in a rural community, they would not have been able to consider this other perspective without reading the supplemental text. By reading a wide variety of texts, we are able to pull ideas into our classroom from demographics not represented in our class.
These diverse texts also prompt exciting discussions. Continuing with the Columbus example: that pair of readings sparked a debate where my students explored their opinions based on the diverse perspectives that they had been previously unaware of. I was able to see many of my students expand their understanding and some even changed their minds about important issues and ideas. One of the things I love most about being a teacher of English is the ability we have in these classrooms to explore important topics in discussion. In diverse settings, when a safe space is created as previously discussed, students share stories and are able to both make the conversations and texts relevant to themselves and teach their classmates in the process. In less diverse settings, discussing diverse texts and playing 'devil's advocate' for students helps to create these same meaningful conversations and expand their knowledge of the world outside their communities as well as of social justice issues.
In addition to classroom discussion, writing is an extremely important form of expression where students can be led to explore these issues. After classroom discussions, I have found that writing allows students who are more quiet in these discussions or who had a lot to say to explore their own opinions, synthesize what they have learned, and really engage with these issues. In responses to open ended prompts, I have had students change their minds halfway through their writing, share moving personal experiences and engage with how they relate to our texts or discussions, and form opinions on important social justice issues that they had formerly had little interest in.
Before becoming a preservice teacher and entering classrooms, I was unaware of the kind of power and desire that I had to work with these social justice issues, because I had never had the opportunity to do so previously. Seeing the effect engaging with these issues can have to expand students' perspectives and create deeper, more meaningful learning has helped me to realize how extremely important and worthwhile this work is. As a preservice teacher, I have already been able to move from a student who was less than culturally aware to an advocate and ally for my diverse students, and an educator who encourages and inspires them to embrace social justice ideas and practices in their lives. Creating these engaged, aware world citizens will influence our society as they move forward, grow, and pass these ideas on to others.